Best Concealed Carry IWB Holster For Sig Sauer P365.
Browse Sig P365 IWB Holsters From Top Seller. Buying Guide For Sig p365 IWB Holster.
If you are looking for P365, High-Capacity Micro-Compact. The revolutionary new concealed carry pistol gives you more capacity, concealability, and capability. One of the best firearms you can carry daily.
About Sig P365
P365, the micro-compact pistol category, is quickly becoming one of the most demanding firearms in the industry. Its ergonomic design makes it more reliable than the typical pocket-sized firearms, with a clean and crisp trigger expected from a SIG SAUER. The P365 features a modified double-stack magazine capacity.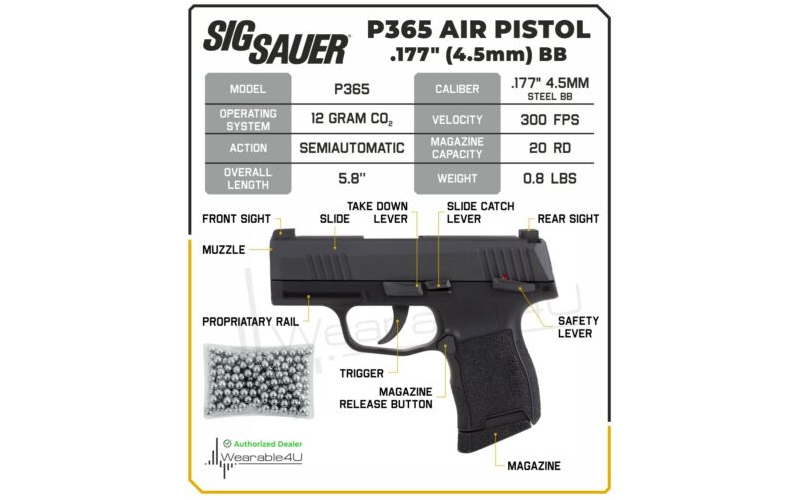 Sig P365 Pros And Cons
Pros
High Capacity
Insanely Accurate
Excellent Trigger
Great Sights
Cons
Potential Striker Drag Issue
Reports of Reliability Issues
Poor Magazine Finish
About Sig P365 IWB Holster
The obvious choice for concealed carry is the KYDEX IWB Holster. It's a holster hidden in a belt and clothes that protects you from anywhere without causing anxiety.
The KYDEX IWB Sig Sauer P365 Holster is very thin and has no sharp edges for comfort and convenience. It can be effectively hidden under clothes.
Very good holster retention is great and comfortable to wear. If you desire a holster that allows manual safety go with Sig p365 IWB holster.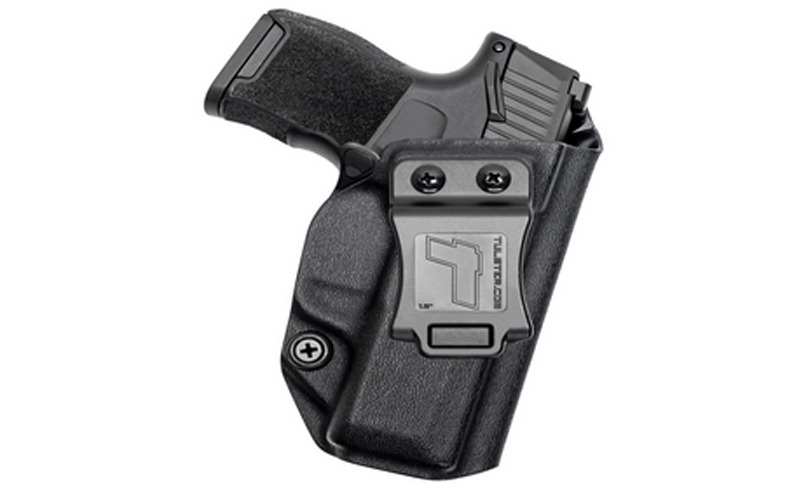 Specifications:
Fits For the guns: , P365, P365 SAS, P365X
Holster is based off Sig Sauer P365 model
Material: Polymer
Type: Concealment Holster
Style: Inside Waistband (IWB)
Adjustable Retention: YES
Tall Sight Clearance: YES up to .355" Inches
Threaded Barrel: YES up to .6000" Diameter
How To Find The Best P365 Holster
You should consider universal and weapon-specific requirements when looking for the best Gun holster for the SIG P365.
There are two types of waistband holsters for concealed and open carry: O.W.B. and I.W.B. If you want to carry a compact handgun concealed, an inside-the-waistband. A holster is ideal for your firearms.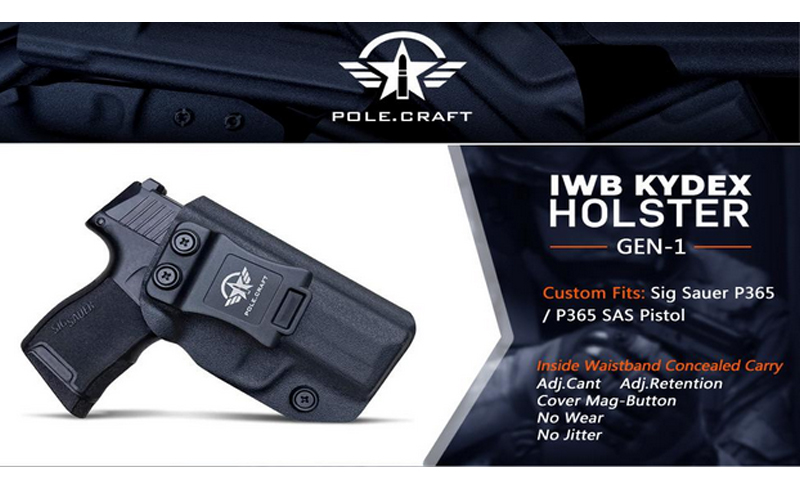 It minimizes keeping the weapon close to your body and partially hidden by the pants. Compact weapons are also more comfortable to carry.
Sig P365 IWB Holsters Feature
Undercut trigger guard.
Works with Quick Clip or Soft Loop Kit.
Adjustable Retention.
Adjustable Cant: 0-30 degrees
Full Sweat Shield.
Rounded, Hand Finished Edges.
Blackened Stainless Steel Hardware
Adjustable Ride and Cant provide maximum flexibility in carrying options.
Adjustable Clips up to 8 different positions.
Protective Sweat Guard, minimizing the contact between your gun and your body.
Secure Belt Clip, ensuring clean draws.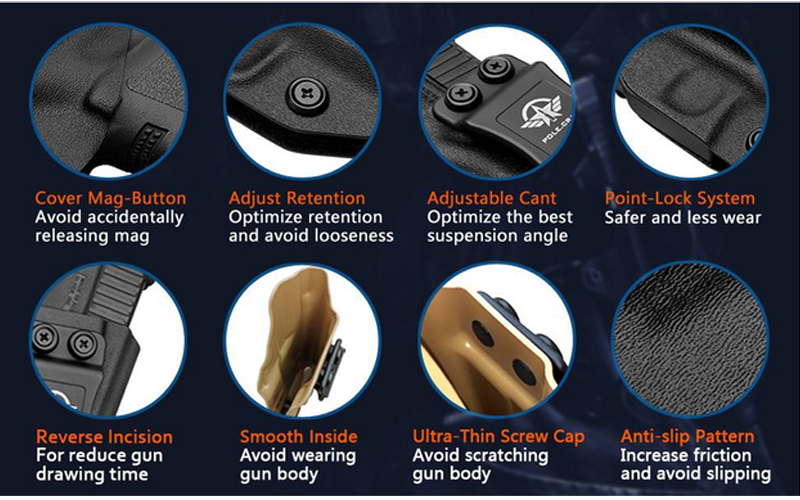 Pros and Cons of IWB Holsters
Pros
The IWB holster is far more concealable.
IWB holsters are far easier to cover.
Another significant benefit to IWB Holsters is stability.
IWB. holsters are that you have many carry positions.
Cons
I.W.B. Holsters are that they are only sometimes the most comfortable, depending on the person or what you're wearing. After all, the holster and the firearm are held inside your pants.
A firearm inside your pants could make you feel tight and dig higher into your body. In some cases, this can lead to marks and rashes.
Of course, everyone is different, and a litany of different IWB holsters are available. You can test out different ones and find that many IWB holsters are far more comfortable than others.
Materials
Sig P365 IWB holster materials mainly include two categories: Leather and Kydex. In comparison, leather holsters are generally more comfortable, as leather is easily molded to your body over time. And on the other hand, Kydex, a thermo-plastic, is more durable.
A Kydex holster is more resistant and retains its shape more effectively than leather.
Quality And Safety
While retention plays a role in safety, ensuring your weapon remains secure on your body is only part of it. A holster should be safe to carry.
Sig P365 Holster is hand-made from the sturdy kydex. It is waterproof and sweat-resistant and has high strength, toughness, impact resistance, abrasion resistance, and aging resistance. It can be used under various conditions. So you can rely on it to save your life.
Carry confidently: Please use their portable concealed holster to protect your Sig P365 Holsters. High-quality KYDEX IWB Holster for the Sig Sauer P365 Holster. It is not only exact but also rugged and durable, and it can be hidden and portable so that you can protect yourself anytime, anywhere.
Adjustability
Adjustable retention pressure:
Use a universally available screwdriver.
Adjust the screw to tightness adjustment.
Achieve the best extraction strength.
Strive for self-storage time.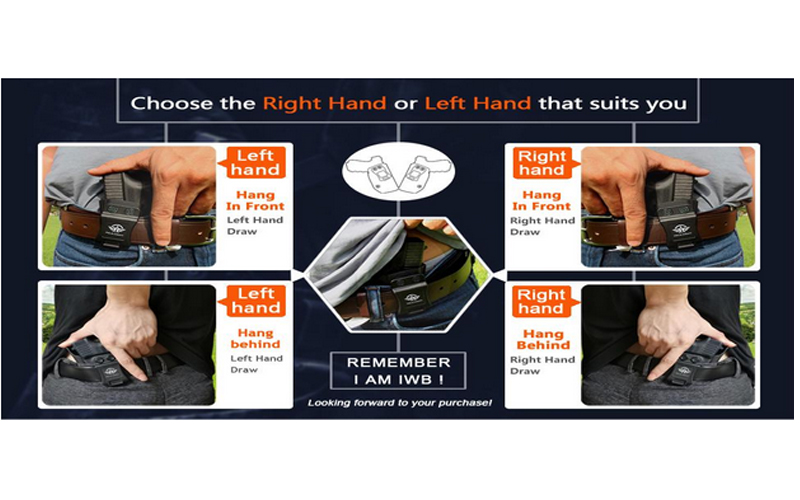 Top Sellers Of Sig P365 Holster
Crossbreed Holster
CrossBreed Holsters for your Sig Sauer P365 is the best option for the best-concealed carry holsters in America. Handcrafted with the best materials available, you won't find a better Sig Sauer P365 holster. All of their holsters are made in the U.S.A.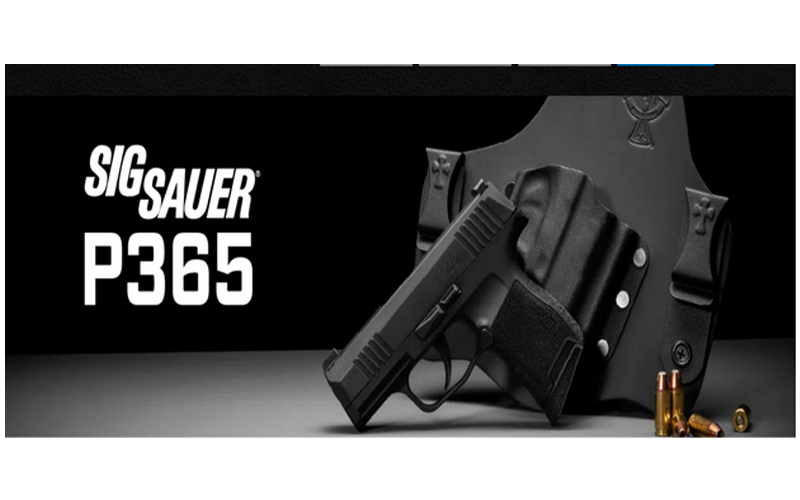 Image Credit: https://www.crossbreedholsters. com
Crossbreed Holsters offers IWB for all customers looking for a high-quality, reliable concealed carry holster for their firearms. Their holsters fit your body without feeling too bulky or noticeable. They also offer a wide variety of IWB holsters that can hold extra mags to ensure your safety while you have it on you. If you're looking for more information regarding their products contact them today. For safe and comfortable holsters, shop today.
Pewpew Tactical
The Sig Sauer P365 is excellent. Make it the best-concealed carry-a-gun with their list of favorite IWB pocket holsters that are comfortable and effective.
Did you think they would only complete a list including their favorite P365 option from Hidden Hybrid Holsters? Hidden Hybrid Holsters are stylish, comfortable, and constructed with Kydex and leather to ensure a lifetime of secure retention and durability.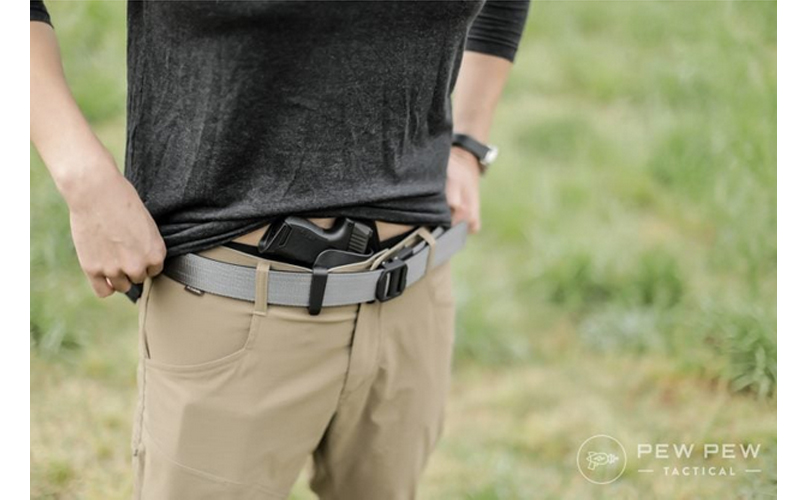 Image Credit: https://www.pewpewtactical. com
Let's kick things off with the Rounded Gear IWB Kydex Holster, one of the market's best-selling and most widely recommended holsters.
We the people holsters
Sig Sauer P365 Holster IWB is a comfortable and discreet holster made of durable Kydex and explicitly designed for the Sig Sauer P365. Using Kydex, they can keep a profile as possible, ensuring concealment under all clothing types. All their holsters are hand-molded and assembled at Las Vegas, NV, factory.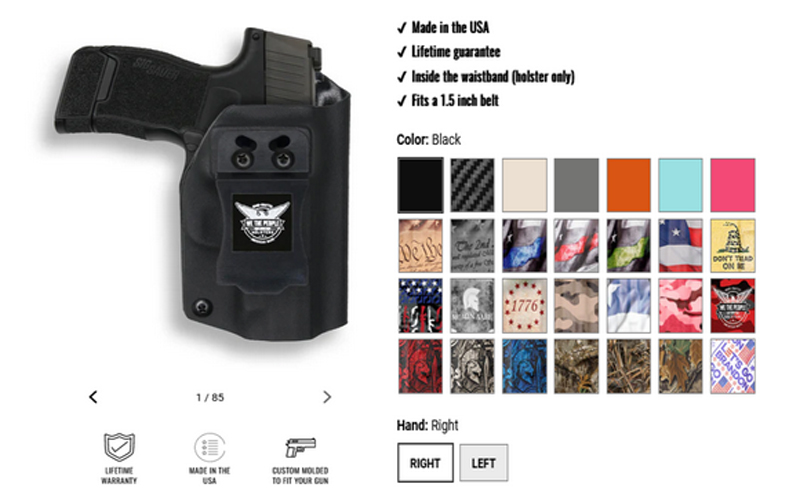 Image Credit: https://wethepeopleholsters. com/
Alien Gear holsters
A holster is a must-have for carrying a Sig Sauer P365. A holster will keep your firearm accessible, secure, and hidden. There are a variety of holster styles so that you can find the best option for your needs. In contrast, open-carry holsters are more easily visible. They've got IWB and OWB.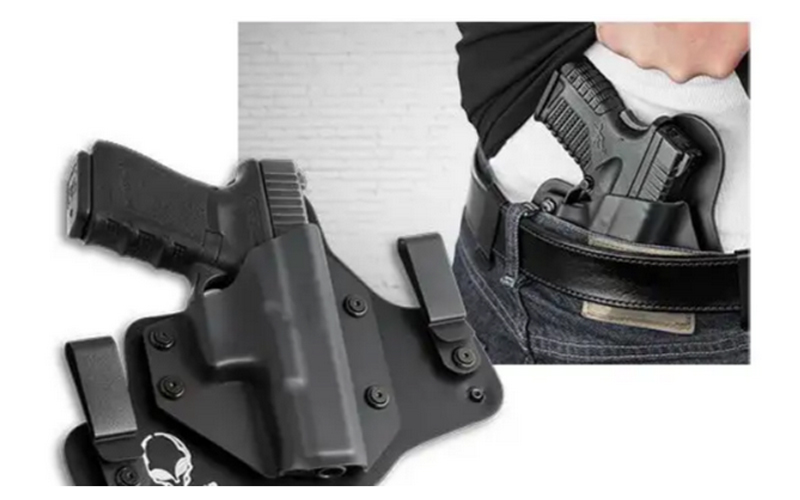 Image Credit: https://aliengearholsters. com
FAQS About Sig P365 Holsters
Q: What type of IWB holster is the most comfortable?
Ans: Leather holster material and one of the most popular choices for IWB models because it is soft, comfortable, and fits the body well.
Q: Why is the P365 so popular?
Ans: Due to its large capacity, reliability, tiny size, excellent trigger, and upgrade potential.
Q: How concealable is the Sig P365?
Ans: An ultra-concealable high-capacity weapon, the P365 is suitable for deep concealment, especially when paired with an IWB
Conclusion Of The Best SIG P365 Holster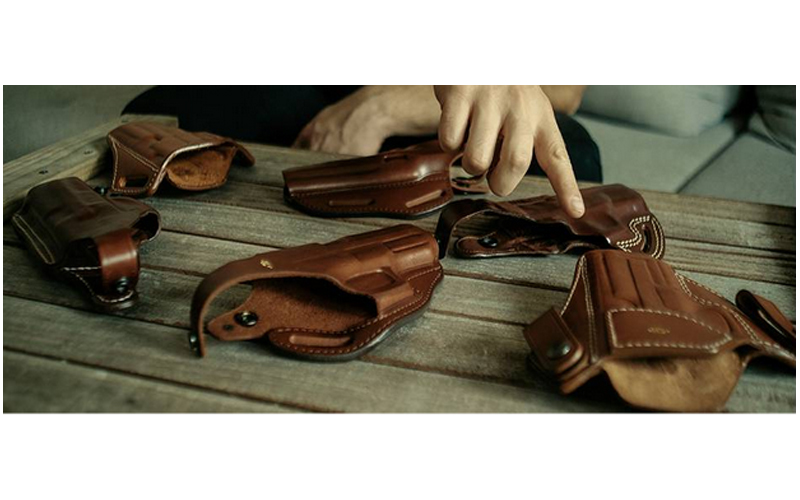 Selecting the best P365 concealed carry holster is a tough nut to crack, mainly if so many options exist. And the same applies to our list. To make it easier, We suggest you get one IWB leather holster for SIG P365. These holsters will provide your SIG with something the others will not - super easy concealment and high carry comfort. And if you prefer different carry styles, here's a complete offer of our SIG Sauer P365 holsters. They are custom-made and fit the SIG like a glove. And no matter which of our custom leather holsters you pick, in combination with your SIG P365, you'll be delivered the ultimate concealed carry experience.